E-COMMERCE SCAMS
This is one of the top 5 scams in Singapore. E-commerce scams or online shopping scams are frauds that occur on an online purchasing platform or via e-marketplace / social media platforms.
A fraud is an intentional false representation (or deception) of a fact, whereby the purpose is to deceive another party in order to obtain a profit. This profit can be:
- Money
- Goods
- Sensitive information
The key prevention is knowing how to detect such scams and know what to do; in the event you are targeted or had fallen victim.

**ADVISORY: NEW SCAM VARIANT ALERT
« E-commerce scams now related to fake online job offers to boost e-commerce sales  


how IT can happen
E-commerce scams have been reported by both buyers and sellers, where they had been victims of such scams. 

A buyer may become a victim, when he or she comes across a sale price that is too good to be true. This can happen:
- While buyer visits an online shopping/ e-marketplace platform for a particular good or service (sold by a scammer),
- When an advertisement (posted by a scammer) on a social media platform appears for a particular good or service that is of the buyer's interest.
A seller may become a victim:
- When seller is contacted by a buyer (the scammer) offering a purchase price that is too good to be true,
- When seller offers to 'trade' on behalf of an unknown person (i.e. scammer who approaches seller offering scam jobs/ commissions) using the seller's online platform account,

what can happen
Victims of such scams more often get tempted by a purchase or sell price that is too good to be true.

The buyer (victim) scenario:
- Buyer starts transferring payment (out of an e-platform) to the 'seller' (scammer), who promises to deliver the item. In such scams, the items are never delivered to them.
- In some cases, seller/ scammer will adopt the following tactics:
> Demands further payment for duties or delivery charges after the first payment is made,
> Making 'excuses' that payment was transferred into the wrong bank account,
> Making claims that money is not received, and demands buyer to make another payment into different bank accounts.

Ultimately, the victim still never received the item.
E-commerce scams that arose from the Covid-19 pandemic is an example where scammers had targeted buyers with an interest in surgical face masks where the items were never delivered.

The seller (victim) scenario:
- Seller is being informed by the 'buyer' (scammer) who claimed to have made payment into the seller's bank account.
- In such scams, the buyer/scammer will show suspected fake screenshots of their NRICs and proof of transaction payment.
- In some cases, buyer/ scammer will adopt the following tactics:
> Intimidating and/or turns aggressive towards sellers while making false claims that payment was already made to seller,
> Demanding seller to hand over the item even though the payment was never made to the seller.

It has been observed that e-commerce scams commonly target buyers with an interest in gadgets, electronic items, limited edition/ high value merchandise, concert tickets and amusement park tickets. There have been reported cases where counterfeit merchandise were delivered to the victims.



e-commerce scams | copcommunitysg.com
HOW TO spot E-COMMERCE scamS
To identify an e-commerce scam, always be suspicious when buying goods online from social networking websites like Facebook and e-marketplaces like Carousell, Lazada, Shopee:

« If the deal or offer sounds too good to be true. Deals that are way below market-price disguised as limited-time-only or flash deals.

« High demand gadgets or items that are priced significantly lower than the market Recommended Retail Price (RRP).

« When seller purportedly provide a fake Police report to support their claims that the shop has been verified by the Government.

A legitimate business will never use Government agencies to endorse them. And no Government agencies will endorse commercial entities. 

« Lack of seller and buyer reviews, and information on the products or unstated terms and conditions.
« When the seller or buyer asks for your mobile number and requests to take the conversations off the online shopping/ social media platform to communicate on over messaging platforms like Whatsapp or Telegram.

« When the seller or buyer insists on bank transfers instead of using the online shopping platform's payment options.

« When you feel pressurized by seller / buyer to make quick decisions on the spot, Scammers do not allow you time to think about it.

« When a stranger asks for your:
- Personal details
- Bank/ financial details,
- Login ID details,
- Passwords / PIN codes,
- OTP codes.
A legitimate business will never ask for them.

« Always reject all requests from anyone (i.e. strangers, friends and family members) to use your bank account or mobile line. 

« Be wary when buyers/ sellers proactively provide images for local bank account details, NRIC or certificates to increase their credibility and 'earn' trust. 
Images of bank account details are suspected to be 'borrowed' from someone else (i.e. money mule for scammers), NRICs are suspected to be stolen, and certificates are suspected to be fake.
 

E-COMMERCE scam prevention tips
Learning to detect and avoid e-commerce scams is largely a self responsibility. Below are prevention tips to avoid being a victim of such scams:

Becareful 0f unknown online vendors:
« Be wary of sellers that list their items at too-good-to-be true prices, or offer lots of freebies.
« Be wary if the vendor is located out of Singapore.
« Buy from familiar or reputable online vendors, especially for high-value items.
« Always avoid unknown vendors, especially if purchasing high-value items from them the first time.

Use only trusted e-commerce platforms:
« Buy only from trusted e-commerce platforms with a positive track record and genuine consumer reviews, and one that offers buyer protection refund policy. 
« Check that all fees are stated upfront. 
« Before making any purchases, always evaluate how the e-commerce/ website platform safeguards your interests under their buyer protection refund policy, and how they help resolve disputes.

When making payments over e-commerce platforms:
« Transact on reliable e-commerce platforms that release payment to the seller only upon the buyer's receipt of the item.
« If purchasing items on an e-commerce platform, do not agree to any bank transfers out of the online shopping platform.
« Whenever possible, use the online shopping platform's secure payment option.
When responding to online classifieds/ e-marketplace/ social media ads platforms:
« Always do a background research and evaluate the online seller's profile before making any purchase decisions.
« Read independent reviews of the online vendor and customers feedback regarding the authenticity, quality and delivery of the product and aftersales service.
« Be wary of fake reviews. Scammers can buy over accounts of sellers with good ratings to conduct their scams.
« If making transactions through online classifieds or e-marketplace ads, request for meet-ups especially for high-value items and only make payment upon receipt of item.  If meet-ups are not possible, best is to identify any red alerts and consider very carefully.
« Always ensure that the vendor utilises an accredited online payment platform such as PayPal, Mastercard or VISA, among other trusted ones.
« Where possible, insist on cash on delivery if a platform's secure payment option is unavailable.

« In most cases, sellers would only require your contact details and delivery address. Never give out personal information like:
- Personal details (NRIC, address, date of birth),
- Bank/ financial details (bank account and/ or credit card details)
- Login ID details (Singpass),
- Passwords / PIN codes,
- OTP codes
Scammers can use it to steal your identity (to scam other 'consumers') and gain access to your bank accounts.

ADDITIONAL E-COMMERCE SCAMS PREVENTION TIPS

CYBER SECURITY
« Keep computer and mobile device operating system and virus protection software up-to-date.
Never ignore updates to ensure patches protect against new kinds of scams, viruses and ransomware. 

« Regularly change to strong passwords for important account logins.

« Stay alert and check websites being visited are secure. Secure web address starts with HTTPS, rather than HTTP.

« Avoid using public WiFi. Use safe and secure WiFi connections. Our standard 3G or 4G connection is often more secured than those at public places.


SOCIAL MEDIA SECURITY
« Never reveal your PRIMARY email address and MAIN mobile phone number on social media platforms under the "About Me" section.
This is to avoid opportunities for any social engineering attacks.
« Create and use a SECONDARY email address for all social media/ online shopping platforms.
Keep a PRIMARY email address only for banks or government agency portal logins.

« Omit your mobile number from all social media platforms.

« Never share your personal life and whereabouts with complete strangers you have added as friends on social media platforms (i.e. ransom crime)


COMPANY BACKGROUND SECURITY CHECKS
« If in need to make first-time purchases from unfamiliar companies, always do a check with the registrar of companies at ACRA Bizfile.
Stay vigilant as there have been companies that were registered, but operate with intentions to scam the public.

If unsure, always perform more research via the search engines using the keywords <company name + scam + complaints>.

Avoid purchases from unscrupulous companies that had been reported and placed on alerts under:
- CASE Consumer Alert List; and
- Monetary Authority of Singapore Investor Alert List

For scam advices, contact National Crime Prevention Council:
Visit: www.scamalert.sg
Email: enquiries@ncpc.org.sg
Anti-Scam Hotline: 1800.722.6688
'X Ah Long' Hotline: 1800.924.5664

Call Police for assistance if you are a witness or if you are victim of such scams.
If you suspect that you have received money in your bank account under suspicious circumstances, report it to the bank and the Police immediately..  


E-COMMERCE SCAMS:
VICTIMS LOST $2MIL in 2018
How can we protect ourselves?
CREDIT: CNA
Read more about >>
Scams




If you suspect that you are a victim of scam,
you are not alone.
If you wish to speak to someone,
send us a message under our Facebook page for a quicker response at:
https://www.facebook.com/COPSGVolunteers  
Rest assured that your identity and shared details will be kept strictly private and confidential.


LIKE THIS PAGE?

LIKE OUR WEBSITE?
FACEBOOK LIKE US (:
---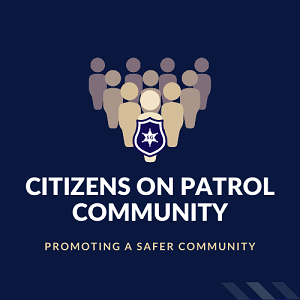 Share Your Story. Warn Others.
Ever encountered a harrowing experience related to this? Share your story to warn others not to fall victim to such crime/ scam!