What is a SCAM
It is an illegal plan for making / exploiting/ extorting money; especially one that involves tricking people.

With the advent of technology, scams are evolving to be more sophisticated; enabling scammers to prey on victims online and through their mobile devices.

Scams can come in various forms, but all are planned to cheat someone's money. Scammers will:
- Get the victim to reveal their personal and financial details, 
- Steal the victim's sensitive information, or
- Even persuade and convince the victim to willingly hand over their cash.

The key prevention is knowing how to identify a scam, learning self preventive measures and know what to do; in the event you are targeted or had fallen victim.
how IT can happen
When a victim receives:
--> unsolicited calls or messages over mobile phones / social messaging platforms,
--> unsolicited calls or messages over social media platforms, 0r
--> unsolicited emails;
Where such calls or messages received are designed to incite a form of panic, fear, greed, false hope or attraction.
When a victim:
- Is approached by a stranger offering a 'too good to be true' product or service offer proposition.

what can happen
When the victim is being deceived and believes in the 'scammer's story', the victim:
- Gives away his/ her personal and financial details.
- Gives away his/ her money.

HOW TO spot a scam
To identify a scam, always be suspicious:

« If the deal or offer sounds too good to be true. 

« When you receive unsolicited messages (SMS, Whatsapp, Email) or calls from a stranger informing you that you had won or will be given a sum of money.

« When a stranger asks for your:
- Personal details,
- Bank/ financial details,
- Login ID details,
- Passwords / PIN codes,
- OTP codes
A legitimate company will never ask for them.
« When you feel pressurised to make quick decisions on the spot, Scammers do not allow you time to think about it.
types of scams
Scams happen every day, and the increasing victim losses is turning into a worrying trend since 2019. 
In Singapore, the most common scams are listed HERE.

The top 5 scams (by number of cases) in Singapore from Jan - Jun 2020 are:

« Type | No. of Cases | Amount Lost (SGD)

« E-Commerce Scam | 2,089 | SGD5.4 million

« Social Media Impersonation Scam | 1,175 | SGD2.7 million

« Loan Scam | 1,014 | SGD6.5 million

« Credit-for-Sex Scam | 503 | SGD1.3 million

« Investment Scam | 400 | SGD22.3 million

« Internet Love Scam | 394 | SGD13.4 million


scam prevention tips
Knowing how to protect ourselves by learning to detect and avoid scams is largely a self responsibility. 
Below are prevention tips to avoid being a victim of scams:
« Never give out personal information like:
- Personal details (NRIC, address, date of birth),
- Bank/ financial details (bank account and/ or credit card details)
- Login ID details (Singpass),
- Passwords / PIN codes,
- OTP codes
Scammers use it to steal your identity and gain access to your bank accounts.


« Avoid any unsolicited and unexpected contact from any strangers. Ignore strangers from any of the following:

- Phone messages,
- Phone calls,
- Messages from social messaging platforms,
- Messages from social media platforms,
- Online shopping platforms,
- Emails,
- Letters, or
- People knocking on your door.

« Ignore all robocalls.

« Identify red alerts when callers claim to be:
- Police officers,
- Government authorities/ officials,
- Bank staff,
- Telecommunications company staff,
- Courier staff, and/ or
- Callers who are unable to verify their identity.


It is best to REPORT and BLOCK unsolicited calls and messages received via online and over mobile phone.


« Subscribe to your local community's SCAM ALERTS announcements from the official authorities/ sources.



ADDITIONAL SCAM PREVENTION TIPS


ONLINE SHOPPING
« Use only reputable shopping platforms. Always do a background research and review a seller's profile before making payments.


CYBER SECURITY
« Keep computer and mobile device operating system and virus protection software up-to-date.
Never ignore updates to ensure patches protect against new kinds of scams, viruses and ransomware. 

« Regularly change to strong passwords for important account logins.

« Stay alert and check websites being visited are secure. Secure web address starts with HTTPS, rather than HTTP.

« Avoid using public WiFi. Use safe and secure WiFi connections. Our standard 3G or 4G connection is often more secured than those at public places.


SOCIAL MEDIA SECURITY
« Never reveal your PRIMARY email address and MAIN mobile phone number on social media platforms under the "About Me" section.
This is to avoid opportunities for any social engineering attacks.
« Create and use a SECONDARY email address for all social media/ online shopping platforms.
Keep a PRIMARY email address only for banks or government agency portal logins.

« Omit your mobile number from all social media platforms.

« Never share your personal life and whereabouts with complete strangers you have added as friends on social media platforms (i.e. ransom crime)


COMPANY BACKGROUND SECURITY CHECKS
« If in need to make first-time purchases from unfamiliar companies, always do a check with the registrar of companies at ACRA Bizfile.
Stay vigilant as there have been companies that were registered, but operate with intentions to scam the public.

If unsure, always perform more research via the search engines using the keywords <company name + scam + complaints>.

Unscrupulous companies that had been reported and placed on alerts can be found at:
- CASE Consumer Alert List; and
- Monetary Authority of Singapore Investor Alert List


Select and read more on following SCAMS >>
> Internet love scams
> Loan scams
> E-commerce scams 
> Credit-for-sex scams
> Impersonation scams
> Phishing scams
> Online job scams



Loan scams that could be related to >>
Unlicensed Money Lending and Loan Sharking

Read Singapore Police News on >>
Scams



LIKE THIS PAGE?

LIKE OUR WEBSITE?
FACEBOOK LIKE US (:
---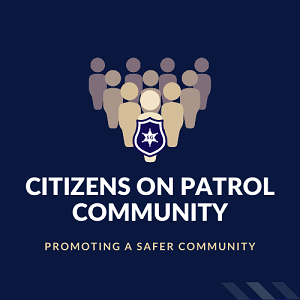 Share Your Story. Warn Others.
Ever encountered a harrowing experience related to this? Share your story to warn others not to fall victim to such crime/ scam!
What Other Visitors Have Said
Click below to see contributions from other visitors to this page...

Ibet63 online casino scammer Not rated yet
Submitted 2020-12-17 12:49:51-05 I had support this website for 4 months plus. Seldom win so much like today 7k. They don't allowed full withdraw nvm. …