sgsecure
The SGSecure movement is Singapore's community response to the threat of terror. SGSecure aims to sensitise, train and mobilise residents to prevent and deal with a terror attack.  It encourages building of community resilience, and empowers the involvement of people from all walks of life to come together to safeguard Singapore and our way of life.

The threat of terrorism is very real, and has continued to evolve since the September 11, 2001 terror attacks. What is utmost concerning is the threat landscape has expanded considerably and its ideology is continuing to spread to many parts of the world via cyberspace - aiming to radicalise a wider audience to carry out their attacks to create fear, destroy human livelihood and foment distrust among communities.

Before a real terror attack could happen, it is urgent that we continue to strengthen the bonds among our various communities; to prevent racial and religious conflict in the aftermath of a terrorist attack. Hence, it is through getting involved in the SGSecure movement, we can promote a collaborative effort to help safeguard our way of life.

SGSecure is built on three core pillars**:

« Stay Alert (Community Vigilance):
- To be alert to unusual behaviour or items, and know how to respond and protect ourselves, our families and friends if we were caught in an attack;
« Stay United (Community Cohesion):
- To build strong community ties; cherish and safeguard Singapore's racial and religious harmony, so that we will stand together in peacetime and crisis; and
« Stay Strong (Community Resilience):
- To be ready to deal with crisis if it occurs, be resilient as individuals and as a community, to help each other bounce back quickly after any incident

**Ministry of Home Affairs
sgsecure
TERROR THREAT INDICATORS
Report to the authorities immediately if you notice any potential security threats. i.e. anything that is strange, irregular, abnormal or unusual. 
For example: 
- Unusual attire
- Suspicious behaviour
- Unattended bags in crowded places
- Parcels with stains, wires, or emit a strange smell
- Vehicles circling around the same area
- Unusual objects inside the vehicle

DETECTING SIGNS OF RADICALISATION
Radicalisation can happen after individuals are exposed to extremist contents.

Anyone can be radicalised, regardless of race, religion, gender, age, ethnicity, socio-economic groups or nationality. 
Some tell tale signs are: 
- Supporting the use of violence as a solution to achieve extremist political or religious agenda
- Displaying a keen interest in people with violent extremist views 
- Intending to travel and participate in foreign conflict 
- Expressing low tolerance and resentment towards multiracial and multi-religious living
what you can do
Early reporting allows the authorities to intervene in time. 

FOR TERROR THREAT AND RADICALISATION
If you notice any:
« Suspicious behaviour or items:
- Call Police at 999
- SMS at 71999 (if unsafe to talk)
- Submit via the SGSecure app

«  Signs of radicalisation:
- Call the Internal Security Department (ISD): 1800-2626-473
All information provided to the authorities will be kept strictly confidential.





IN THE EVENT OF A TERROR ATTACK
It is important to be prepared and know how to protect ourselves if the need arises.
In case of an attack: RUN, HIDE, TELL

If you are caught in an attack, RUN. If you cannot run, HIDE. 



SGSECURE VIDEO: RUN, HIDE, TELL
(GENERAL)
CREDIT: MINISTRY OF HOME AFFAIRS


SGSECURE VIDEO: RUN, HIDE, TELL
(PUBLIC TRANSPORT)
CREDIT: MINISTRY OF HOME AFFAIRS




While hiding, in case someone is injured: PRESS, TIE, TELL

For any casualty who is bleeding profusely, assist with Improvised First Aid (IFAS) using commonly available items to stop the bleeding, while waiting for SPF and SCDF to arrive.



SGSECURE VIDEO: PRESS, TIE, TELL
CREDIT: MINISTRY OF HOME AFFAIRS


SCDF VIDEO: PRESS, TIE, TELL
CREDIT: SINGAPORE CIVIL DEFENCE FORCE




ADMINISTERING PSYCHOLOGICAL FIRST AID (PFA)
If you are trained in Psychological First Aid, you may help by administering to those who need it.
PFA is an initial first response intervention given to people in emotional distress during or immediately after a crisis/ disaster.  It helps people cope with the emotional aftermath of a crisis, build resilience and ease their recovery to normalcy.



Administering Psychological First Aid (PFA) After A Crisis
CREDIT: MINISTRY OF HOME AFFAIRS


AFTER A TERROR ATTACK
The aftermath of a terror attack is traumatising and affects many lives. For some, it could be extremely difficult for them to pick up the pieces to start life again.


Most importantly, we should continue to help one another by doing the following:
KEEP CALM AND CARE FOR OTHERS
- Encourage family, friends and neighbours to recover and return to daily activities as soon as possible

NEVER SPECULATE OR SPREAD RUMOURS

- Always get the latest information and advisories from official sources
- Never post or share unverified videos or photos to avoid causing unnecessary panic or disharmony
KEEP CALM, DO NOT SPREAD RUMOURS & CARE FOR OTHERS
CREDIT: MINISTRY OF HOME AFFAIRS


our response matters
If you are keen to be involved in the SGSecure movement to play a role in safeguarding our way of life and Singapore, sign up as an SGSecure Reponder.

Click to:
- Watch videos on SGSecure Responders.
- Find out What is SGSecure
- How to Become an SGSecure Responder
NOT IF, BUT WHEN.
---
OFFICIAL LAUNCH OF SGSECURE
24th SEPTEMBER 2016
(20-minute video)
CREDIT: PRIME MINISTER'S OFFICE, SINGAPORE
For full video transcript, click HERE


Watch what SGSecure Responders do on video >>
SGSECURE Short Films


Read more on the Ministry of Home Affairs website about >>
SGSECURE



LIKE THIS PAGE?

LIKE OUR WEBSITE?
FACEBOOK LIKE US (:
---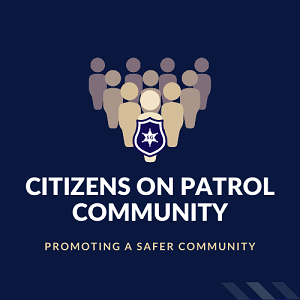 We'D LIKE TO HEAR FROM YOU



---
.
Tell us about what you like about our website and what you wish to see more.

Leave a comment/ feedback below on how we can make this website better for our visitors.