What is aN INVESTMENT SCAM
Investment scams generally refer to a wide range of deceptive practices that scammers use to induce investors (or people with zero investing experience) to make investing decisions. Scamming practices can include untrue or misleading information, or fictitious opportunities. The more common trend of investment frauds involve binary options, cryptocurrency, foreign currency, stocks, bonds, notes, commodities (i.e. gold) or real estate.

An investment scam modus operandi can take place either offline or online, or a combination of both. With the advent of technology, investment scams are evolving to be more sophisticated; enabling scammers to easily target victims online and through their mobile devices. This has made it even more challenging for the law and enforcement authorities to pin down scammers operating from different or more remote geographical locations.

From observation, there has been an increasing trend in online investment scams related to electronic trading platforms with a particular emphasis on cryptocurrency / bitcoin and forex. A more worrying trend we have been observing is online investment scammers are suspected in integrating social engineering in their modus operandi - by creating fake online trading platforms with phishing attacks to obtain complete sensitive information such as full personal and banking account details.

The key prevention is knowing how to identify an online investment scam, learning self preventive measures and know what to do; in the event you are targeted or had fallen victim.

how IT can happen
Scammers behind fraudulent online investment schemes may operate in any of the following manner:

- Impersonating as professional traders, stockbrokers, investment advisers or portfolio managers from banks / financial institutions or as referrers or even brokers. They may make unsolicited phone calls, promote themselves or spam messages in job seekers or income earning groups on social media. They promise unsuspecting victims high returns at low risk, for their investments. 

- Posting fake feature advertisements of well known personalities purportedly endorsing their investments with claims that it generated massive profits for him or her. The online articles portrayed the investments to be safe, secure and highly lucrative.
- Operating illegal online gambling activities and using fake online advertisements to bait unsuspecting victims; by promoting gambling as an 'investment scheme' promising high and quick returns.

From the victim's end, they could come across any of the following:

On social networking platforms like Facebook:
- Fake online investment advertisements
- Strangers claiming to know successful professional traders and referring victims to them to make lucrative money
- Strangers posting suspicious online investment schemes typically in job seekers / fast income/ earn daily cash groups that links out to social messaging platforms like Telegram

Or

- Victims may receive unsolicited phone calls or messages from strangers offering suspicious offline investment schemes

what can happen
When the victim is being deceived and believes in the investment scam 'marketing pitch', the victim:
- 'Registers' for the investment scam scheme and gives away his/ her personal and financial details,
- Gives away his/ her money,
- Tries to 'seek a refund' and gets ignored.

HOW TO spot aN INVESTMENT scam
To identify an investment scam, always be suspicious:

« When you receive unsolicited messages (SMS, Whatsapp, Email) or phone calls from a stranger offering you some form of investment opportunity.

« When you receive unsolicited messages or calls from a stranger over social messaging/ media platforms offering you some form of investment opportunity. e.g. via Facebook, WeChat, Line.
« When the investment opportunity presented and offered is originating/ operating especially from overseas.

« If the 'promised' returns or profits for the investment opportunity sounds too good to be true. e.g. "guaranteed high returns at low or no risk"

« When the product is related to binary options, cryptocurrency, foreign currency, stocks, bonds, notes, commodities (i.e. gold) or real estate. *Note: Scammers may come up with a variant / combination of 'fictitious opportunities'.

« When you are invited to 'open' an investment account whereby you need to provide the following details:
- Personal data,
- Passport / NRIC data
- Bank/ financial data,
- Login ID,
- Passwords / PIN codes,
- OTP codes

« When you are requested to transfer money out of your country of residence.

« When you are asked to pay administrative fees, security fees and taxes in order to receive the profits and returns.
« When you sense the use of pressure tactics (with some element of promotional 'greed' offers) to compel you to make quick decisions on the spot, Scammers do not allow you time to think about it.

« When you are being offered commissions for introducing people to the scheme.

« When you are asked to download apps or 'guide' from dubious websites in order to perform trading transactions for the investments.

« When dubious investment websites do not have proper contact numbers or a real physical address.

« When the claimed 'investment company' approves your registration 'too easily and quickly'. 
« When the suspected 'investment company' or stranger keeps emphasizing the following claims:
    - They have a legitimate operating licence
    - They are approved by a real government regulator or
    - They are affiliated with a genuine company. 

« When a company background research reveals the entity with a private exempt status, or has majority shareholders that are foreigners, or is not locally incorporated.

« When victims already in a suspected investment scheme are requested to deposit more money (for administrative fees, security fees and taxes) to allow them to perform a withdrawal of their investments..
« When victims already in a suspected investment scheme receive calls from scammer impersonators claiming to be a regulatory authority. They ask for a deposit before profits can be released to them. 

INVESTMENT scam prevention tips
Knowing how to protect ourselves by learning to detect and avoid investment scams is largely a self responsibility. 
Below are prevention tips to avoid being a victim of such scams:

« Be wary when befriending strangers on social media or online dating platforms/ apps.
« Be wary when being promised high returns from investments, particularly from unknown and unregulated entities. and especially if they are located overseas.

« Never download investment applications from third-party/ unknown websites. Legitimate financial institutions do not use remote access applications as guides. 

« Never give out the following personal information if unable to verify the legitimacy of the investment entity or opportunity:
- Personal details (NRIC, address, date of birth),
- Bank/ financial details (bank account and/ or credit card details)
- Login ID details (Singpass),
- Passwords / PIN codes,
- OTP codes
Scammers use it to steal your identity and gain access to your bank accounts.


« Ignore, report and block any unsolicited and unexpected contact from strangers offering investment opportunities through any of the following:
- Phone messages,
- Phone calls,
- Social messaging platforms,
- Social media platforms,
- Online dating platforms,
- Emails,
- Letters, or
- People knocking on your door.


« Identify red alerts when strangers claim to be:
- Professional traders,
- Investment advisers,
- Brokers/ Stockbrokers,
- Portfolio managers, or
- Bank representatives.
- Callers who are unable to verify the claims on their identity.
It is best to REPORT and BLOCK unsolicited calls and messages received via online and over mobile phone.

GENUINE investment professionals are bound by their code of professional conduct and are not allowed to personally solicit businesses using cold calls, advertisements, emails, social media and social messaging platforms.



ADDITIONAL INVESTMENT SCAM PREVENTION TIPS
CONDUCT COMPANY BACKGROUND CHECKS
« Always do a first background check of the company with the registrar of companies (in the respective country). For Singapore entities, check at: ACRA Bizfile.
Stay vigilant as there have been companies that were registered with ACRA, but have been reported to operate without a license and with intentions to mislead and scam the public.

« Always do a second background check with the relevant regulatory authorities (in the respective country) on the legitimacy of the financial/ investment entity or personal adviser. For Singapore entities, check if they have a license to operate at: Monetary Authority of Singapore - Financial Institutions Type/ Status

Unscrupulous investment-related Singapore-based companies that are reported and placed on the Alert List can be found at: Monetary Authority of Singapore Investor Alert List

« Always perform more research via the search engines using the keywords <company name + scam + complaints>.

« Be wary of claims made by 'high profile' individuals making huge amounts of money from their 'investments'. Do research via the search engines using the keywords <individual's name + scam + complaints>.

« Before committing to any investments, always Ask, Check and Confirm with a licensed LOCAL financial advisor or institution. Be educated and be informed. Understand that investments with high returns come with high risks.

« There are no short cuts to making money/ wealth. If an investment scheme sounds too good to be true, it is definitely a scam.

Contact Police for assistance if you are a witness or if you are victim of such crimes.  

To prove an investment is a scam, it is advisable to collate all documents, correspondences and information as evidences for submission to the Police. 



Select and read more on following SCAMS >>

> Loan scams
> E-commerce scams 
> Credit-for-sex scams
> Impersonation scams
> Unlicensed Money Lending and Loan Sharking

Investment scams could sometimes be linked to >>
> Internet love scams


Read Singapore Police News on >>
Investment Scams



LIKE THIS PAGE?

LIKE OUR WEBSITE?
---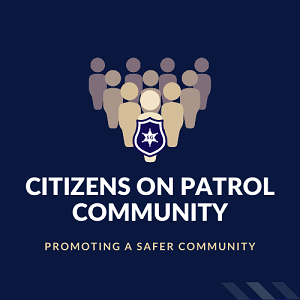 Share Your Story. Warn Others.
Ever encountered a harrowing experience related to this? Share your story to warn others not to fall victim to such crime/ scam!