SINGAPORE POLICE FORCE
WHAT NOT TO CALL THEM ABOUT

when to call 999
The 999 number is to be used for crime-related emergencies, or life and death situations. However, the Police receives a lot of calls from members of the public who abuse the hotline. and make nuisance calls that do not warrant such emergency services,
The Singapore Police Force's role and top priority is to maintain law and order, in keeping Singapore safe and secure.

Call the right number - so that persons facing crime-related and life-threatening emergencies are not deprived of police assistance.


CALL 999:
- When a crime is in progress;
- If you know of a criminal suspect who committed a crime;
- If you know a criminal suspect's location;
- If you or others are in danger;
- If you see any suspicious looking persons or articles in public areas.
EMERGENCIES Examples:
- Witnessing someone breaking into your neighbour's home;
- Witnessing someone behaving suspiciously near a parked car;
- Witnessing a group of people fighting;
- When you spot an unattended bag on the bus, MRT or any public place;
- Witnessing a hit-and-run traffic accident.
Nuisance Calls Examples:
- Calling the Police to request for a Taxi;
- Calling the Police to complain that the Taxi has not arrived;
- Calling the Police to request them to pay the electricity bill;
- Staying silent throughout the call and laughing incessantly after before hanging up.
singapore police force



IMPORTANT CONTACT NUMBERS & LINKS

(CRIME RELATED)
NON-EMERGENCIES:
LOCAL Callers:  1800.255.0000 
OVERSEAS Callers: +65.6255.0000

EMERGENCIES / LIFE THREATENING SITUATIONS:
CALL:     999
SMS:   71999 (IF UNSAFE TO TALK)
SUBMIT MAJOR INCIDENTS TO: (SGSECURE)
IPHONE Mobile APP:     SGSECURE
ANDROID Mobile APP:  SGSECURE

ISD Counter-Terrorism Centre: 1800.262.6473

SUBMIT INFO ABOUT CRIMINAL ACTIVITY:
LOGIN: www.police.gov.sg/iwitness
LODGE POLICE REPORT:
LOGIN: www.police.gov.sg/e-services
SUBMIT GENERAL FEEDBACK:
LOGIN: www.police.gov.sg/e-services
SELECT > Feedback Form
For scam advices, refer to National Crime Prevention Council:
Visit: www.scamalert.sg
Email: enquiries@ncpc.org.sg
Anti-Scam Hotline: 1800.722.6688
'X Ah Long' Hotline: 1800.924.5664


TRAFFIC POLICE (TRAFFIC RELATED): 6547.0000


>> CLICK THE BELOW CONTACT CARD TO VIEW and DOWNLOAD


---
other useful contacts:
SINGAPORE CIVIL DEFENCE FORCE (SCDF):
A minute can make a difference between life and death, for someone facing a sudden cardiac arrest.
Call the right number - so as persons facing serious, life-threatening situations are not deprived of an emergency ambulance service.

NON-EMERGENCIES: 
CALL:     1777
Examples of non emergencies: toothaches, diarrhoea, coughs and headaches.


EMERGENCIES / LIFE THREATENING SITUATIONS: 
CALL:     995
Examples of emergencies: fire incident, cardiac arrest, active seizures, breathlessness, major traumas and stroke.




995 FOR EMERGENCIES ONLY
CREDIT: SCDF


DON'T CALL 995 IF NON-EMERGENCY
CREDIT: SCDF / SGAG




Read more about >>
SINGAPORE POLICE FORCE.
LIKE THIS PAGE?

LIKE OUR WEBSITE?
---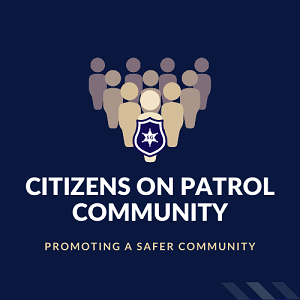 We'D LIKE TO HEAR FROM YOU



---
.
Tell us about what you like about our website and what you wish to see more.

Leave a comment/ feedback below on how we can make this website better for our visitors.