INTERNET LOVE SCAM
(Updated on 15 Jul 2021) This used to be one of the top 5 scams in Singapore, with the largest historical sum cheated in ONE single case amounting to over SGD2.0 million.

Principal psychologists for the Singapore Police Force have identified that people in their late 30s and 40s are more prone to be contacted by scammers through dating apps. The internet love scammers will choose emotionally vulnerable victims such as those who just ended a relationship. Before luring their victims, the scammer will create online profiles that make them more appealing to their targeted victims; whose profiles they have studied.
how IT can happen
When a victim:
-> Befriends an attractive person online (who is usually foreign - where the male typically pose as entrepreneurs, professionals or military veterans).

When the scammer:
-> Persists using sympathy or patience to gain their victim's trust and adoration, and asks for money as proof of love.
-> Persists to prove their love by sending expensive gifts to victims by delivering them a heavy parcel
-> Claims to be detained by the authorities and request for financial assistance.
-> Asks to transfer a sum of money to a foreign bank account. 

Once the money is transferred, the scammer disappears.
what can happen
When the victim is being deceived by the internet love scammer by one or all of the following, i.e.:
- Scammer displays extreme patience, kindness, care and other 'good virtues' at initial stages; until he/ she earns the victim's trust.
- Scammer showers the victim with love, attention and gifts with sugar coated words.
- Scammer promises the moon, giving the victim false hope and happiness.
- Scammer tells a tale of sorrow to seek sympathy.
- Scammer tells a tale about falling into financial trouble or hard times.

When the victim 'believes' the scammer's stories out of trust, sympathy and/or 'fear':
- Gives away his/ her personal and financial details.
- Gives away his/ her money.


internet love scam | CREDIT: the new paper, SG
HOW TO spot a INTERNET LOVE scam
To identify a scam, always be suspicious:
« When you receive unsolicited messages/ calls from a stranger from online and social media platforms trying to befriend or send you a friend request.
« When you see the dating profile that seem suspiciously fake - 'too good looking to be true', and when poor grammar doesn't match their stated education level.

« If a fake photo is sourced from the internet and/or 'stolen' from a third party.
« When a stranger showers loving words and professes strong feelings even before a meet-up, or immediately after being acquainted online.

« When the person gives excuses whenever you ask for a video call.

« When the person insists to gift you cash or expensive gifts in a heavy parcel.

« When you feel pressurised to make quick financial decisions on the spot and not allowed time to think about it.


Internet love scammers will always prey on emotions to lull victims into a false love and false relationship.


INTERNET LOVE scam prevention tips
« Ask for a 'LIVE' video call with the person.

« Verify the identity of the person with online image search via: https://images.google.com/ Be wary that scammers may have stolen another person's identity to carry out their scam activities.

« Do not reveal too much about yourself, particularly in the form of photos or videos, which could be used for blackmailing.

« Do not receive any parcel  (especially luxury) gifts from strangers, no matter how tempting they could look and sound. 
« Do not respond to any requests for money, even if they sound extremely desperate or troubled.

« Do not send money to anyone you do not know well, especially if you have never met in person.

« Do not allow anyone to use your bank account to receive and transfer money. Avoid falling victim to money mule scams.
« Meet all requests for money with calmness. Be in control of your emotions knowing that it could be a scam.
« Call a trusted friend or talk to a relative before you act. You may be overwhelmed by emotions, which can cloud your judgement.

« Most importantly, never give out personal information like:
- Personal details (NRIC, address, date of birth),
- Bank/ financial details (bank account and/ or credit card details)
- Login ID details (Singpass),
- Passwords / PIN codes,
- OTP codes
Never share your personal information with anyone, as they may use it to impersonate you and gain access to your bank accounts.



ADDITIONAL INTERNET LOVE SCAM PREVENTION TIPS


SOCIAL MEDIA SECURITY
« Never reveal your PRIMARY email address and MAIN mobile phone number on social media platforms under the "About Me" section.
This is to ensure your personal safety.
« It is best to omit your mobile number from all social media platforms.

« Never share your personal life and whereabouts with complete strangers you have added as friends on social media platforms.

« For social networking platforms like Facebook, always set all posts. photos and friends list to private setting to allow only friends for viewing. This promotes one level of security for those whom you know, to reduce any opportunities for scammers to target them.


Call Police for assistance if you are a witness or if you are victim of such crimes.


Read real life internet love scam stories on >>
Scamalert.sg




If you suspect that you are a victim of scam,
you are not alone.
If you wish to speak to someone,
send us a message under our Facebook page for a quicker response at:
https://www.facebook.com/COPSGVolunteers  
Rest assured that your identity and shared details will be kept strictly private and confidential.


LIKE THIS PAGE?

LIKE OUR WEBSITE?
FACEBOOK LIKE US (:
---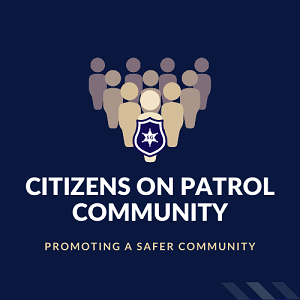 Share Your Story. Warn Others.
Ever encountered a harrowing experience related to this? Share your story to warn others not to fall victim to such crime/ scam!