What is aN IMPERSONATION SCAM
It is an act of pretending to be another person for the purpose of fraud.

The common impersonation scams involve an unsolicited phone call from someone purporting to be:
A government official / authorities, i.e.:
- A police officer
- Immigration officer
- Court official
OR from private organisation like:
- Banks
- Telecommunications companies
- Courier companies

OR Robocalls, whereby we hear a recorded messages instead of a live person speaking. 

The key prevention is knowing how to identify impersonation scams, learning self preventive measures and know what to do; in the event you are targeted or had fallen victim.

Important Note:
In the first five months of 2020, there has been a re-emergence of social media impersonation scams where scammers would use compromised or spoofed social media accounts to impersonate as the victims' friends or followers on Facebook or Instagram. 


how IT can happen
- When a victim receives unsolicited calls with numbers starting with a '+' or '+65' prefixes that do not originate from Singapore
- Where calls received are designed to incite a form of panic or fear.
Impersonation scammers will:
- Get the victim to reveal their personal and financial details, 
- Use scare tactics that link victims to crimes such as:
> Pending court cases,
> Claiming that victim's identity was used to send parcels containing fake passports or weapons,
> Claiming that victim's mobile number was being used in a crime,
> Claiming that victim's Wi-Fi has been compromised,
> Seeking urgent requests that require the victim's immediate attention, or
> Threatening to escalate matters to the police if victim does not cooperate

Under social Impersonation scams:
- Scammers would use compromised or spoofed social media accounts to impersonate as the victims' friends or followers on Facebook or Instagram. 
- Scammers would ask the victims for their personal details such as mobile number, internet banking account details, and OTP on the pretext of helping them to sign up for fake contests or promotions on Lazada or Shopee.
- Victims would later discover unauthorised fraudulent transactions made from their bank accounts and mobile wallets without their consent.
- These fraudulent transactions often occurred on online platforms selling game credits that could be used on a variety of online games. 
what can happen
When the victim is being deceived and believes in the 'scammer's story', the victim:
- Gives away his/ her personal and financial details.
- Gives away his/ her money.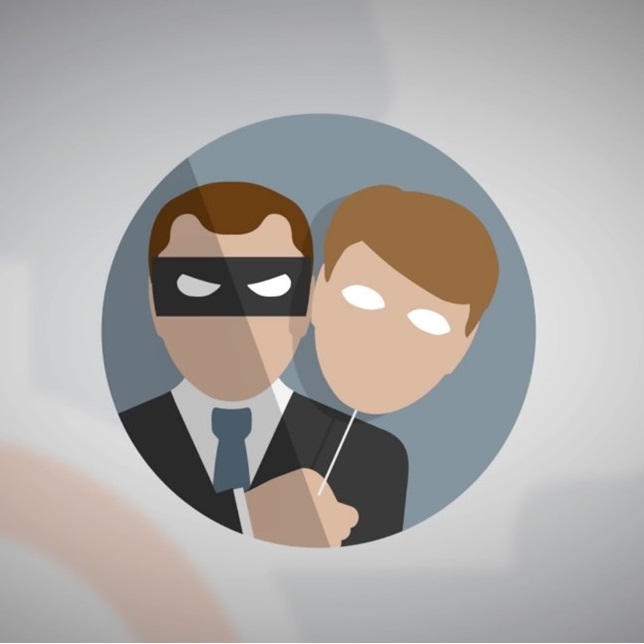 impersonation scams | CREDIT: SocialEngineer.com
HOW TO spot aN IMPERSONATION scam
To identify an impersonation scam, always be suspicious:

« If calls comes from a '+' number.
« If you accidentally pick up unsolicited phone calls where strangers ask for you:
- Personal details,
- Bank/ financial details,
- Login ID details,
- Passwords / PIN codes,
- OTP codes

A legitimate government or private organisation will never ask for your personal details and bank transfers over the phone or through automated voice machines.


Additionally:

« Ignore unsolicited, unknown calls.
« Hang up immediately if the caller cannot verify their identity.
« Always verify the authenticity of information with the official sources and website. 
« Do not click on URL links provided in unsolicited emails and text messages, or by the suspected impersonation scammer.

For social media impersonation scams:
« Be wary of unexpected requests or offers from social media contacts, especially those related to lucky draws or contests.
« Verify whether the account is legitimate by checking with your family and friends offline.
« Never give out your personal or bank account details, and OTP to anyone, including family and friends.



For scam advices, contact National Crime Prevention Council:
Visit: www.scamalert.sg
Email: enquiries@ncpc.org.sg
Anti-Scam Hotline: 1800.722.6688
'X Ah Long' Hotline: 1800.924.5664

Call Police for assistance if you are a witness or if you are victim of such scams.





Read more about other scams >>
Scams 

Read Singapore Police News on >>
Impersonation Scams




If you suspect that you are a victim of scam,
you are not alone.
If you wish to speak to someone,
send us a message under our Facebook page for a quicker response at:
https://www.facebook.com/COPSGVolunteers  
Rest assured that your identity and shared details will be kept strictly private and confidential.


LIKE THIS PAGE?

LIKE OUR WEBSITE?
FACEBOOK LIKE US (:
---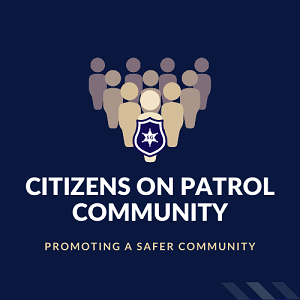 Share Your Story. Warn Others.
Ever encountered a harrowing experience related to this? Share your story to warn others not to fall victim to such crime/ scam!