dishonest misappropriation of property
It is an act of taking someone else's moveable property without their consent, and with the (dishonest) intent to permanently deprive them of it.

Be careful if you find someone else's valuables and keep them in your possession. If you do not return them, you may be committing the offence of dishonest misappropriation of property.
If an individual could adopt greater self responsibility in securing their personal properties, such crime can be deterred and prevented .

Learn how to avoid becoming a victim of such crime. Always guard your valuable items, or be prepared to lose them.
how IT happens
- When items are left unsecured and unattended

when IT can happen
- When cash and valuable items are left unsecured and lying in the open (i.e. leaving mobile phones, notebooks, wallets, handbags)
- When bags with valuable items are left opened and unattended.

It can also happen:
- When victims forget to take their valuable items and leaving them behind (e.g. after visiting public washroom).
- When victims are distracted / less aware of their surroundings.
- When victims are complacent (i.e. assuming no need to secure their belongings as they will only be away for awhile).
crime prevention tips
« Be alert and attentive to your surroundings.

« Avoid leaving valuable items unsecured and unattended.

« Always keep valuable items in your view.

« Check that your valuables items are with you before departing.




Call Police for assistance if you are a witness to such crimes.  Do it from a safe distance and/ or location.

Stay calm and observe the suspect's appearance, attire, height, or any distinctive physical features; as well as the suspect's location or the direction the suspect went.



Honesty is the best policy. If you found someone else's belongings, visit the nearest neighbourhood police centre to physically hand over the item to the police, or visit the e-kiosk for Found Property Drop Box.


Watch video to find out more on the new Singapore Police Force self-help kiosk;
where persons can return found valuable belongings/ items using the Found Property Drop Box.

For lost property, traffic accident or a police report that does not require immediate police action,
such reports can be lodged online via the SPF e-Services website at www.police.gov.sg/e-services.
A SingPass account and a valid email address are required.


Singapore Police Force e-Services
Credit: SPF


Read Singapore Police News on >>
Theft/ Dishonest Misappropriation of Property



LIKE THIS PAGE?

LIKE OUR WEBSITE?
FACEBOOK LIKE US (:
---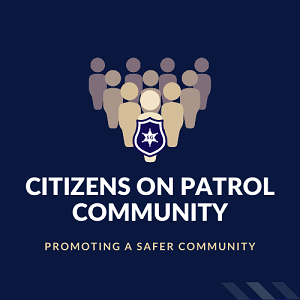 Share Your Story. Warn Others.
Ever encountered a harrowing experience related to this? Share your story to warn others not to fall victim to such crime/ scam!